From the Smart Workshop to the Workshop of the Future - Intelligent and Networked Solutions for Every Size of Business
For some time now, digitization has also been the megatrend in the timber industry. The networking of modern information and communication technology with production has taken on concrete, practice-oriented forms - also for the skilled trades and small and medium-sized enterprises.
This is where the concept of the "Smart Workshop" comes in. It is no longer possible to imagine modern production facilities without intelligent, complete solutions that communicate with one another. In keeping with this development, HOLZ-HER offers sophisticated and integrated manufacturing solutions designed for optimisation, transparency and high added value.
With the HOLZ-HER Systems division, HOLZ-HER offers you the opportunity to fulfil your dream of a "smart workshop".
Industry 4.0 for artisans - always one step ahead with HOLZ-HER.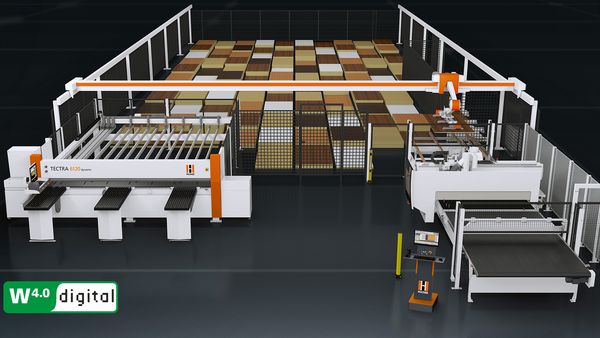 Automation of individual production processes
With HOLZ-HER Systems to your "smart workshop".
HOLZ-HER-Systems is the competence centre for trend-setting solutions in wood-based panel processing. With our digitalization concept W4.0 digital, we connect your machines with state-of-the-art information and communication technology. It has never been easier to display and automate production sequences in a transparent manner and thus achieve the highest possible added value.
With customer-specific, intelligent manufacturing solutions, we increase the capacity and profitability of your production facility to an optimum. The large number of process automations already implemented worldwide using state-of-the-art machine technology, combined with suitable software solutions, makes HOLZ-HER-Systems the perfect partner for your modern furniture production.
We accompany you on your way to future-proof manufacturing solutions and advise you on the possibilities of highly efficient warehouse designs.
Future security for your business through digitalization of production processes
When working with HOLZ-HER solutions, you reduce scrap and damage to your materials and workpieces. With the automated solutions you increase your capacities, adherence to schedules and at the same time the profitability of your company.
Perfect conditions to be equipped for a successful future. We will be pleased to create an individual solution for you - adapted to your conditions and applications. Contact your HOLZ-HER expert.
Automation solution for small businesses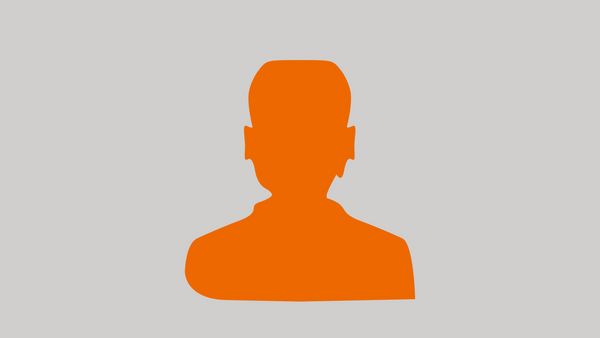 Equipment
furniture planning module
Vertical panel saw with cut optimization
edge banding machine
Vertical CNC drilling and milling centre
Advantages
Low space requirement
Low investment
High flexibility
Future workshop by HOLZ-HER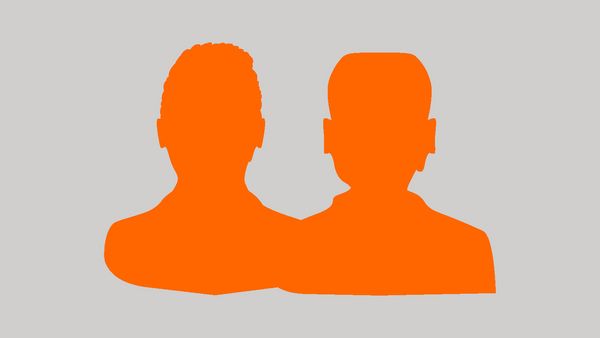 Equipment
Carcase furniture module
CNC Machining Center NEXTEC
Automatic edge banding machine
Advantages
100 % added value remains with you
Made-to-measure furniture at the touch of a button
Fast, simple and precise
Automation solution for artisans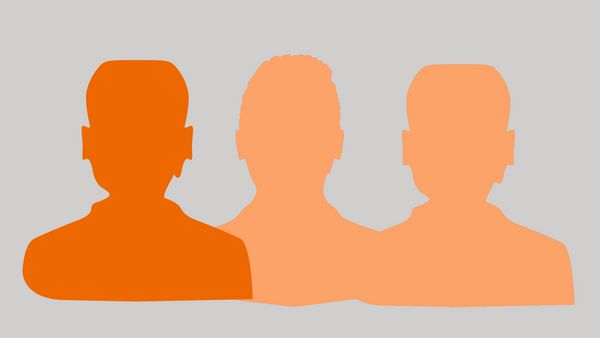 Equipment
Furniture planning module
Automatic panel storage
Horizontal panel saw
Automatic edge banding machine
4-axis CNC machining center
Advantage
High productivity
Maximum flexibility
Modern production
Automation solution for industry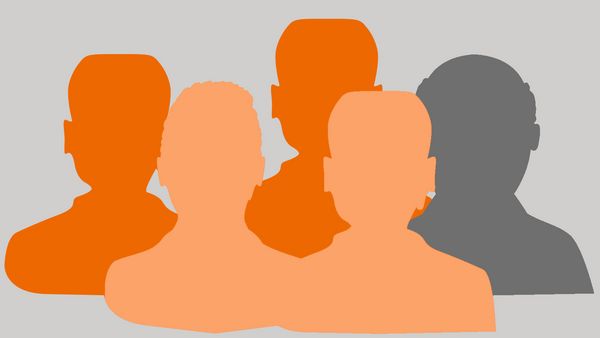 Equipment
Furniture planning module + production database
Automatic panel storage
Horizontal panel saw
5-axis nesting machining center
Automatic edge banding machine
Vertical CNC machining center
Advantages
Transparent data flow
Industrial production capacity
For a wide range of product segments
Contact persons Automation | Systems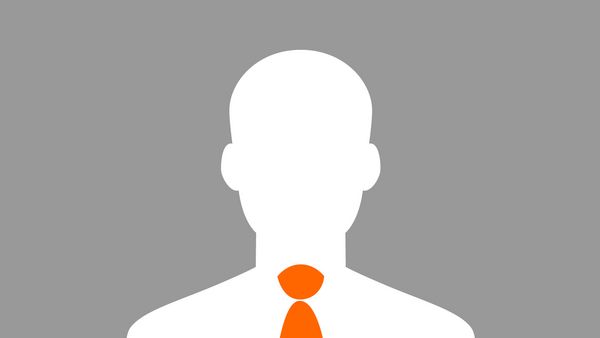 Christian Ehehalt
Project Management HOLZ-HER Systems
Telefon +49 (0) 7022 702 204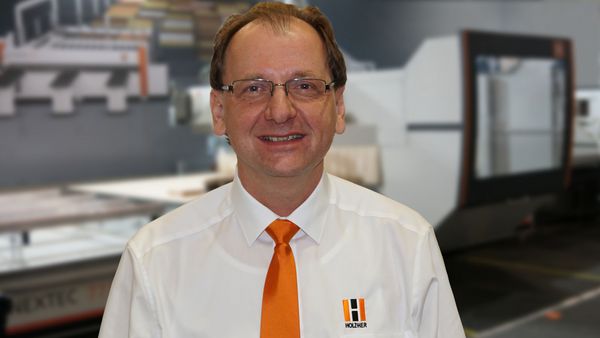 Thomas Graf
Key Account Management HOLZ-HER Systems
Mobil: +43 (0) 664 881 497 66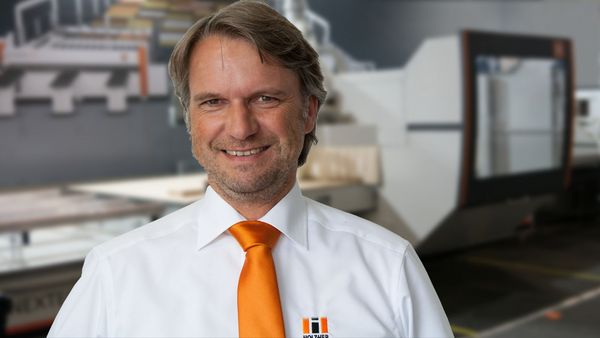 Michael Epp
Key Account Management HOLZ-HER Systems
Mobil +49 (0) 152 09 336 272